Volunteer Opportunities
We offer volunteer and engagement opportunities that are interactive, meaningful, and enriching for individuals, as well as small and large groups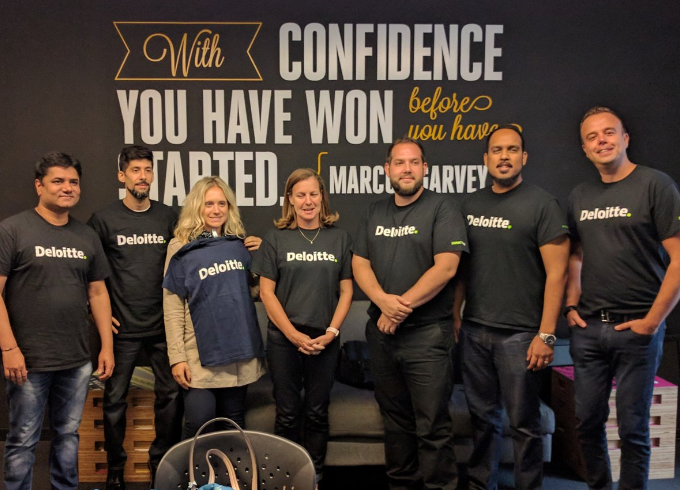 Corporate Group Volunteering
In this 2-3 hour opportunity, a group of corporate volunteers will use our training booklets to help young people go through a variety of activities, quizzes and even comic strips that instill the values of effective tutoring (such as patience, empathy, and communication). Past participating organizations have included TD, LoyaltyOne, and many others.
Start a YEP Program
Through partnerships, our programs operate all over the globe. Whether you're a community worker, a parent, a teacher, a youth, or a good Samaritan, we can give you the tools to succeed in starting your own Youth Empowering Parents program. For questions, or to learn how to gain access to our training materials, please contact us.
Support a Soccer Tournament
Every year in September and October, we host both soccer and bubble soccer tournaments to raise funds for our programming. Between 50 and 100 players join each event. This is an opportunity for individuals and/or teams of volunteers to volunteer and have a fun time helping out with this great event! There are many different tasks to help with, such as:

- Welcome and registration desks
- Referee/Assistant referee
- Game results announcer, and schedule announcer
- Field set up and take down
- Taking photos/videos
Volunteer / Intern Opportunities
Our organization aims to provide meaningful volunteering to youth. Whether you're a high school student looking to complete a co-op learning course, or a post-secondary student looking for a placement, there are often opportunities available for you to contribute to new and existing projects.

We've had placement students from a number of colleges and universities in Toronto (as well as internationally), and our placement students have come from an array of programs and disciplines including education, psychology, social service worker, and graphic design. If you're interested in exploring a placement with us, get in touch with a brief introduction of yourself.