Impact and Benefits
Our program has benefits for children, youth, adults and seniors

Children
1
Better social-emotional abilities
Our programs develop essential life-long soft-skills not easily learned in school, such as communication, problem solving, relationship skills, and self-reflection. These are crucial components of a child's development that are proven to be necessary to succeed in adulthood.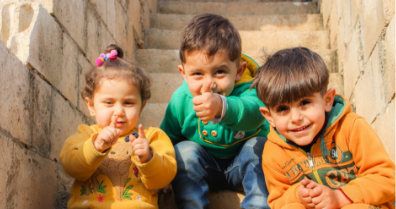 2
Addressing delinquency
Our programs also appeal to children with behavioural difficulties, who feel they have to 'prove' themselves to others. Shifting power dynamics and placing youth in 1-on-1 leadership roles has proven to build patience, lower aggression, and improve general behaviours to others.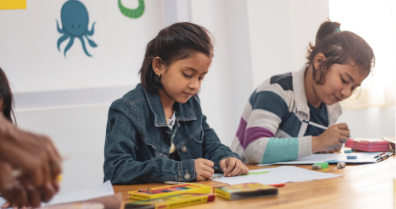 3
Increased empathy
Children often assume they can't teach adults and seniors anything, falsely believing that older people know everything they do. But the act of teaching someone, and seeing their knowledge deficiencies and vulnerabilities, has proven to drastically build empathy in children.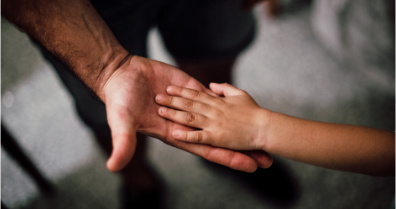 Youth
1
Better self-esteem
Youth are given the task of teaching skills to someone much older than them. At every interaction, they teach something new. In doing so, they build strong feelings of accomplishment and a positive sense of self-worth.
2
From 'Service Receiver' to 'Service Provider'
Far too often, youth are viewed as a 'problem' that social programs need to 'fix'. Here, we view youth as a solution. We show them that they are useful to society; they're given the responsibility to help marginalized adults and seniors thrive in their communities.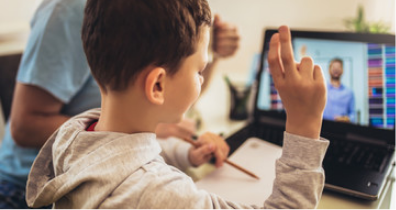 3
21st Century Skills
21st century employers favour the difficult to teach soft-skills over technical skills, for example, communication, critical thinking and creativity. When youth have to teach a skill, they actively use and improve these abilities.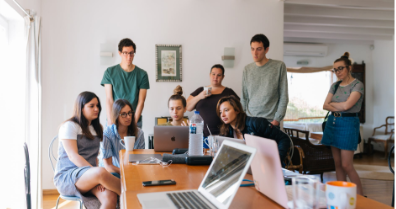 Adults
1
Improved mental health
For many newcomers, the stress of moving to a new place and adjusting to a new culture leads to anxiety or depression. Our program pairs them with a young person from the same cultural background, who helps them learn and navigate their new surroundings.
2
Learn new skills 10x faster
They learn from young people who speak their own native language (when required), and they learn 1-on-1 rather than in a traditional classroom environment. While our attendance and retention rates are near 100%, other adult education programs experience a 25% dropout rate.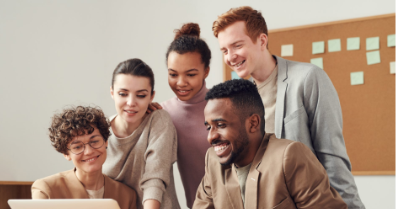 3
Reduced reliance on children
Many newcomer families experience a role reversal; children quickly pick up the local language, and they're required to support their families in adult-based day-to-day tasks, such as translating at doctors and bank visits, filing government forms, and more. Research highlights negative consequences of such a role reversal, including children developing resentment and depression.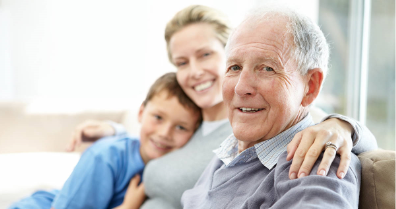 Seniors
1
Reduced Social Isolation
Our same-language intergenerational programs are easy ways for seniors to be socially active. Experts say 1 in 5 seniors are routinely lonely, and being lonely for a prolonged period is more harmful to a person's health than smoking 15 cigarettes a day.
2
Improved Digital Literacy
3 in 4 seniors require someone to teach them one-on-one new skills like technology (PEW Research Center). 98% of seniors surveyed say they prefer learning from a young person versus an older person.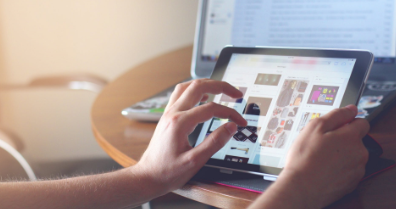 3
Reducing the Generational Gap
Our programs reduce stigma associated with aging and discrimination against older adults, and foster lifelong learning.
Communities
1
Improved social capital
Our programs allow everyone to connect, regardless of whether they are introverted or extroverted, able-bodied or disabled, or fluent or not in the English language.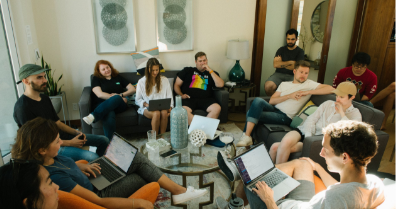 2
$1 to $27 Social Return
Every $1 invested in our programs generates $27 of social impact, through greater volunteerism, and improved mental health education, and employment outcomes.
3
Unlocking Community Resources
Our programs engage community members (children and youth) to help other community members (adults and seniors).