Speaking Engagements
Our team has extensive experience making engaging presentations to audiences of all sizes, and can be a thought-provoking addition to your event
Book a Speaker

Past Engagements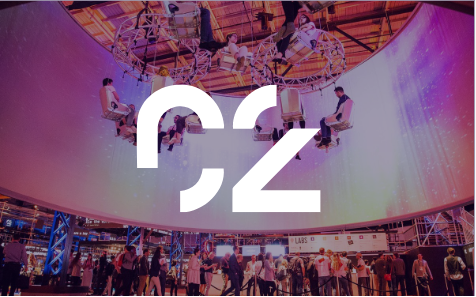 Montreal, Canada
C2 Montreal
C2 Montreal is a surreal hybrid of a TED Talk and a performance by Cirque du Soleil. YEP facilitated a design thinking workshop with educators and business professionals to discover new ways to encourage communities to empower young people to become teachers.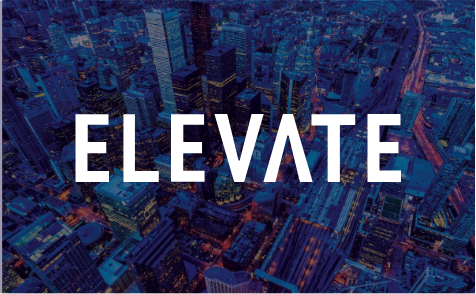 Toronto, Canada
Elevate
Elevate, Canada's largest innovation festival, unites the world's innovators to solve society's greatest challenges. YEP was a feature at the conferences' Elevate Youth Zone, where our unique curriculum was on display to explain how youth with no teaching experience can become teachers.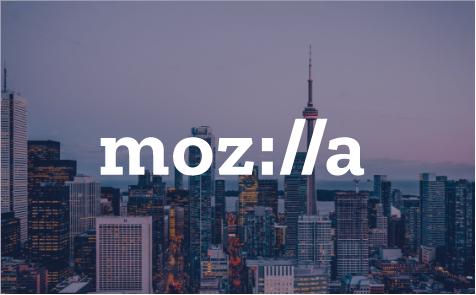 Toronto, Canada
Mozilla
Mozilla organized a conference on building accessible internet for all. YEP hosted an action learning session for nonprofits and librarians about how they could engage youth in teaching older adults how to use the internet safely in their everyday lives.
Doha, Qatar
United Nations
Over 2,000 political and corporate leaders, civil society activists, research centers, foundations and journalists, came together to agree on joint actions to improve relations across cultures and combat prejudice. YEP presented about the roles young people can play in addressing and improving cultural integration challenges in high-immigrant communities.
New Dehli, India
United Nations
A joint United Nations and BMW Group event was held in New Dehli, India. YEP participated with other global initiatives in action learning workshops and cases studies in the fields of scaling-up, finance, human resources, marketing, public relations, and fundraising.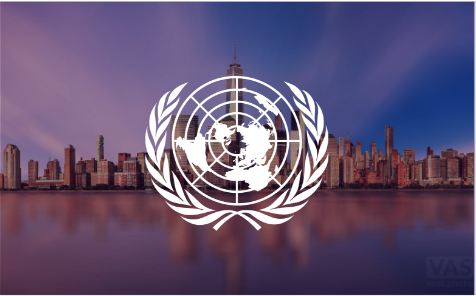 New York City, USA
United Nations
Participants from over 75 countries attended a week-long retreat to learn about innovative approaches to scaling up grassroots projects. YEP presented a case study, outlining the different methods it undertook to grow from one location in Toronto, to dozens across multiple countries, all on a shoestring budget.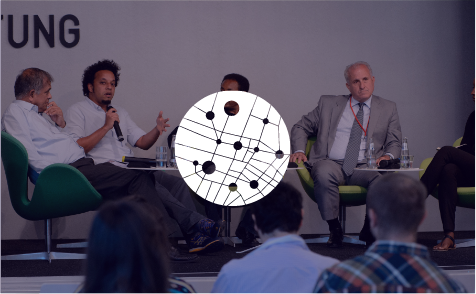 Berlin, Germany
Cities of Migration Conference
This conference explored the realities and opportunities around the world created by today's hyper-diversity. YEP presented a case study of how our programs are being used by communities to welcome immigrants and create the conditions they need to integrate, participate and succeed.
Toronto, Canada
Walrus Talks
Walrus Talks is a cross-Canada speaker series that focuses on relevant and important topics that spark conversation on matters vital to Canadians. YEP's talk presented challenges faced daily by newcomers to Canada, the billions of dollars lost every year to underemployment of newcomers, and the systems changes we need in place to address those challenges.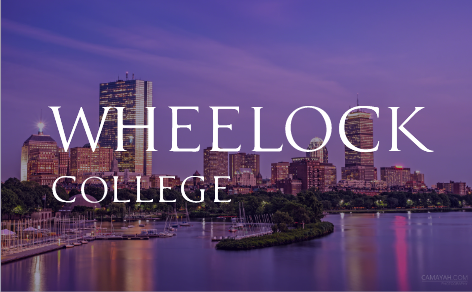 Boston, USA
"Global Challenges and Opportunities Facing Children, Youth and Families
The conference gathered over 500 global teachers, researchers, counselors, child-life specialists, and professionals who are pioneers in early childhood education. YEP spoke on a panel about unique approaches to youth leadership and empowerment, and for innovative solutions to support children lagging behind in academics.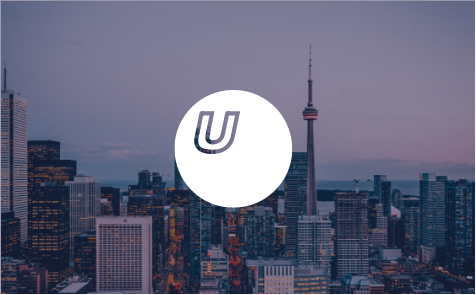 Toronto, Canada
Canadian Urban Institute
This event highlights those making a profound impact on Canada's urban regions and leading the transformational change needed for a sustainable and prosperous future. YEP presented a case example of one family's challenges finding suitable language and technology training courses during her first 3 years in Canada, before YEP entered her community.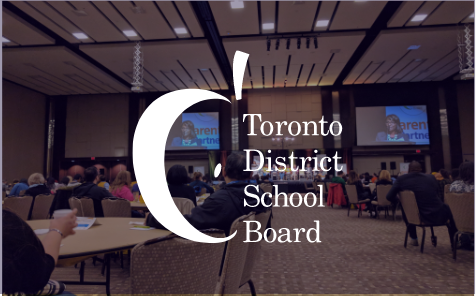 Toronto, Canada
Parents as Partners Symposium
This symposium gathers the top approaches to building student success that are being implemented in Toronto area schools. YEP staff, together with a youth and adult program participant, shared their experiences to the symposium's 700+ attendees.
Toronto, Canada
Amplify
Amplify is Ontario's premier gathering of government, Industry and sector leaders, professionals, educators, funders and researchers, who are challenging, disrupting, driving and shaping workforce development. YEP presented about how engaging young people in reverse-mentorship builds key workplace skills that they do not receive through traditional schooling.
Toronto, Canada
University of Toronto
The University of Toronto has evolved into Canada's leading institution of learning, discovery and knowledge creation. On several occasions, YEP has delivered presentations to students on topics around equity, youth leadership, newcomer challenges, and reverse-mentorship.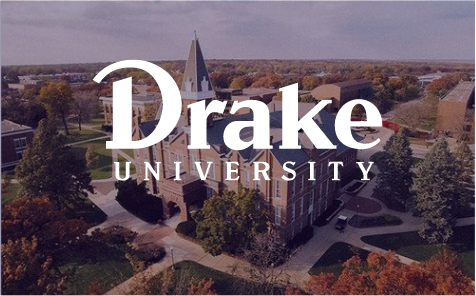 Des Moines, USA
Drake University
The University provides a training course for teachers transitioning into a principal role, and offers an in-depth look at programs both in and out of the United States. YEP spoke about how its in-school program engages school staff to identify at-risk students who are in need of out-of-the-box opportunities, like YEP's, to improve their social-emotional abilities.
Toronto, Canada
George Brown College
The Faculty of Social & Community Services is a leading college that teaches students about different approaches to social practice, innovation and community development. YEP supported the College by presenting about outreach and community engagement strategies in communities where residents have low understandings of English.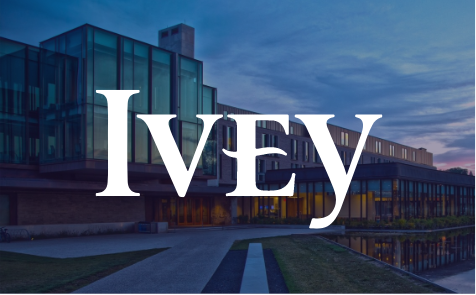 London, Canada
Ivey Business School
The Social Innovation Conference is an annual event co-hosted by Ivey's Centre for Building Sustainable Value and its Sustainability Certificate Program, Sustainability Club and Ivey Connects, focuses on the role of leaders in visioning and realizing path-breaking social innovations. YEP presented at an interactive panel and workshop about how our programs put a spin on traditional education models.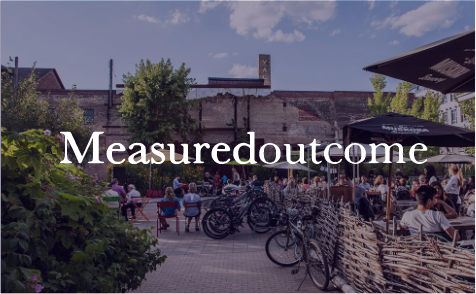 Toronto, Canada
MeasuredOutcome.org
MeasuredOutcome hosted a symposium on Seniors' Quality of Life and Intergenerational Programming. As the sole organization engaged in reverse mentoring, YEP spoke about the unique benefits both young people and seniors gain through our programs.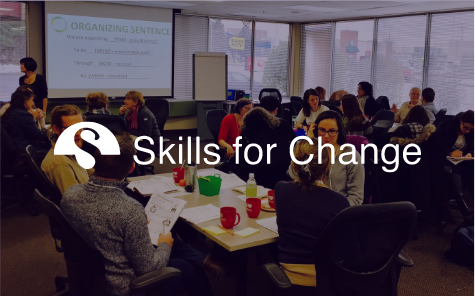 Toronto, Canada
Skills for Change
The Pioneers for Change event is a fundraiser and awards ceremony for skills for change, featuring a unique open-concept that facilitates in-depth conversation and networking among those championing diversity and leadership. YEP spoke about our program model, and accepted an award in the Youth category.