Corporate Engagement
Help young people learn how to be patient and communicate clearly (and slowly!) with adults and seniors

The Details
Help young people learn how to be patient and communicate clearly (and slowly!) with adults and seniors.
Date:
Year-round, and available to be scheduled with advanced notice
Time:
Flexible, lasting between two and three hours
Number of Volunteers:
Two to ten
Location:
TBD. This can take place at various program sites across the city of Toronto
The Need
Young people often forget how long it can take, and how difficult it can be, to explain something to another person. Take technology, for example. They were practically born with it, and they use it everyday of their lives. But there are many adults and seniors for whom using a smartphone or a computer is a novelty. Using our training booklets, your volunteers can help young people go through a variety of activities, quizzes and even comic strips that instill the values of effective tutoring (such as patience, empathy, and communication).
The Activity
- A short presentation about Youth Empowering Parents and the impact of your volunteering (10-20 mins)
- An orientation for your employees in how to facilitate our training program to young people (20-30 mins)
- Pizza meet-and-greet with young people. This is an opportunity for a light chat and introductions (20-30 mins)
- Your employees meet with young people individually or in small groups, and facilitate exercises from our training booklets (50-70 mins)
The Follow-Up
- We will post an image and a thank you on our social media accounts
- You will receive photos from the day (via Google Drive), a tax receipt, and will be recognized in our Annual Report
- You will receive an invite to our annual corporate bubble soccer tournament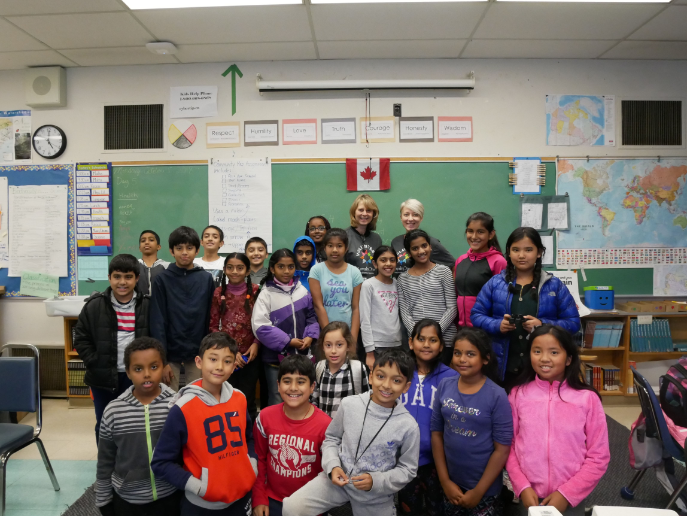 "This opportunity is interactive, meaningful, and enriching for small and large groups"
- Volunteers from LoyaltyOne